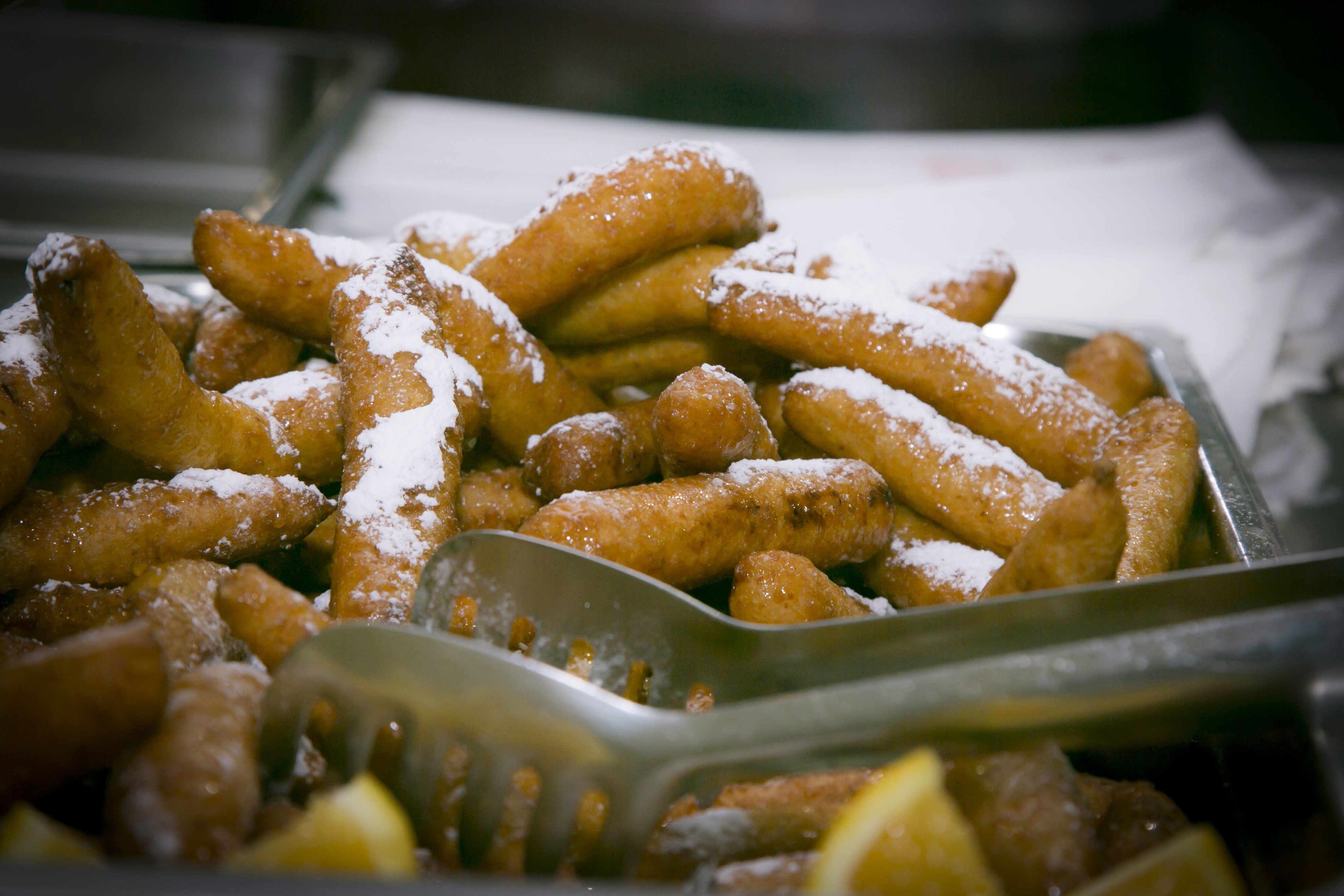 When Father's Day arrives, many typical sweets are prepared, including the Zeppole di San Giuseppe.
Some of you may know them by the name of Crispelle di Riso or Crispelle dei Benedettini, they are pancakes with an elongated shape, made with rice, enriched with orange and lots of honey.
Their name "crispelle" comes from their "crisp", rough surface. "Zeppola", on the other hand, suggests their elongated shape, similar to a wedge.
Like any good old sweet, even the Zeppole di San Giuseppe have their birthplace in the ecclesiastical sphere. Invented by the nuns of the Benedictine Monastery of Catania in the 16th century and for this reason also called "Benedictine rice crepes" or "Benedictines", they are often accompanied by Father's Day, but why?
There are two interesting stories about this: the first sees bread with honey as the poor ancestor of rice donuts. In ancient times the phrase "Cc'è mmeli, cc'è mmeli…" was pronounced in reference to the birth of a newborn, as the father offered bread and honey to the relatives to celebrate. Rice Zeppole, therefore, are just perfect for celebrating all fathers!
The second story tells of a Giuseppe who, in addition to being a carpenter, was also a fryer, for this very reason fried Zeppole are prepared in honor of San Giuseppe.
---