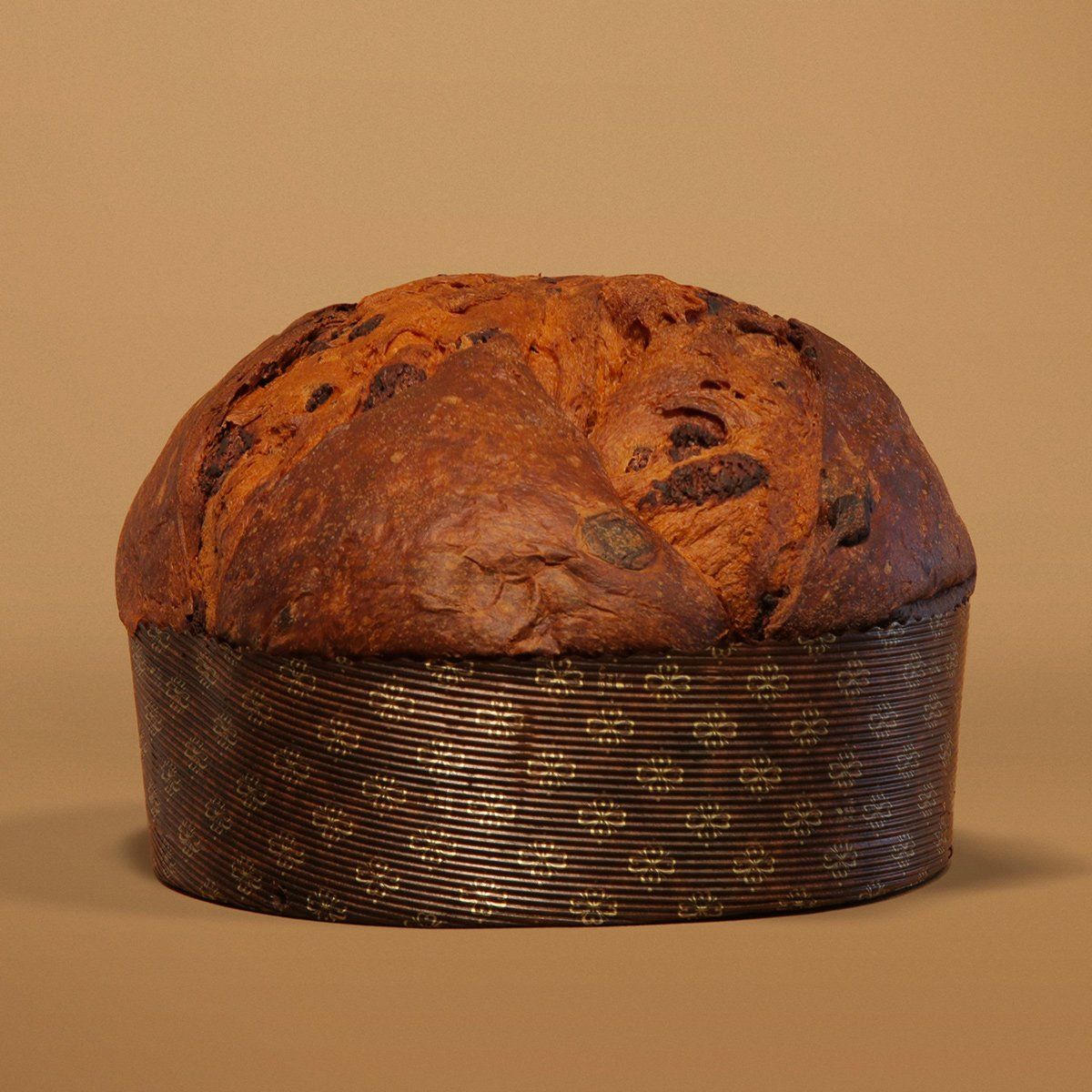 According to legend,
Ludovico il Moro, lord of the city at the end of the 15th century,
was born in
Milan
. During
Christmas
Eve
, the cook of the Sforza household unfortunately burned the
dessert
prepared for the banquet. Given the desperation of the cook, Toni, a little scullery boy, proposed a solution: «With what is left in the pantry – a little flour, butter, eggs, some cedar peel and some raisins – I cooked this cake this morning. If you have nothing else, you can bring it to the table». The cook agreed and, trembling, stood behind a curtain to spy on the reaction of the guests. Everyone was enthusiastic and to the duke, who wanted to know the name of that delicacy, the cook revealed the secret: «L'è 'l pan del Toni». Since then it has been the "pane di Toni", from which the term "
panettone
" would derive.
However, this is not the only legend linked to this Christmas cake, because according to other stories, it was Sister Ughetta or Ughetto degli Atellani who invented it.
Sister Ughetta, cook of a Milanese convent, for Christmas thought of making a dessert for the other sisters using the few ingredients available in the pantry of the monastery.
To the usual bread dough he added eggs and sugar, candied fruit and raisins.
The nuns appreciated it and in Milan word of mouth was incredibly fast: the Milanese began to make offerings to the convent to bring home some of that special bread.
The third legend, on the other hand, wants it to be the invention of a certain Ughetto.
The chronicles of the time narrate that the young man had fallen madly in love with Adalgisa, the daughter of a nearby baker.
Ughetto got hired as a shop boy by the baker and one night he added a large amount of butter to the bread he was kneading. Toni's bread became very famous in the city and was considered the best in Milan.
Ugo subsequently enriched the recipe with eggs, pieces of candied citron and sultanas and it was a success! Toni became rich and Adalgisa's parents agreed to the marriage between the two young people.
---