Solidarity Easter lunch in Mascalucia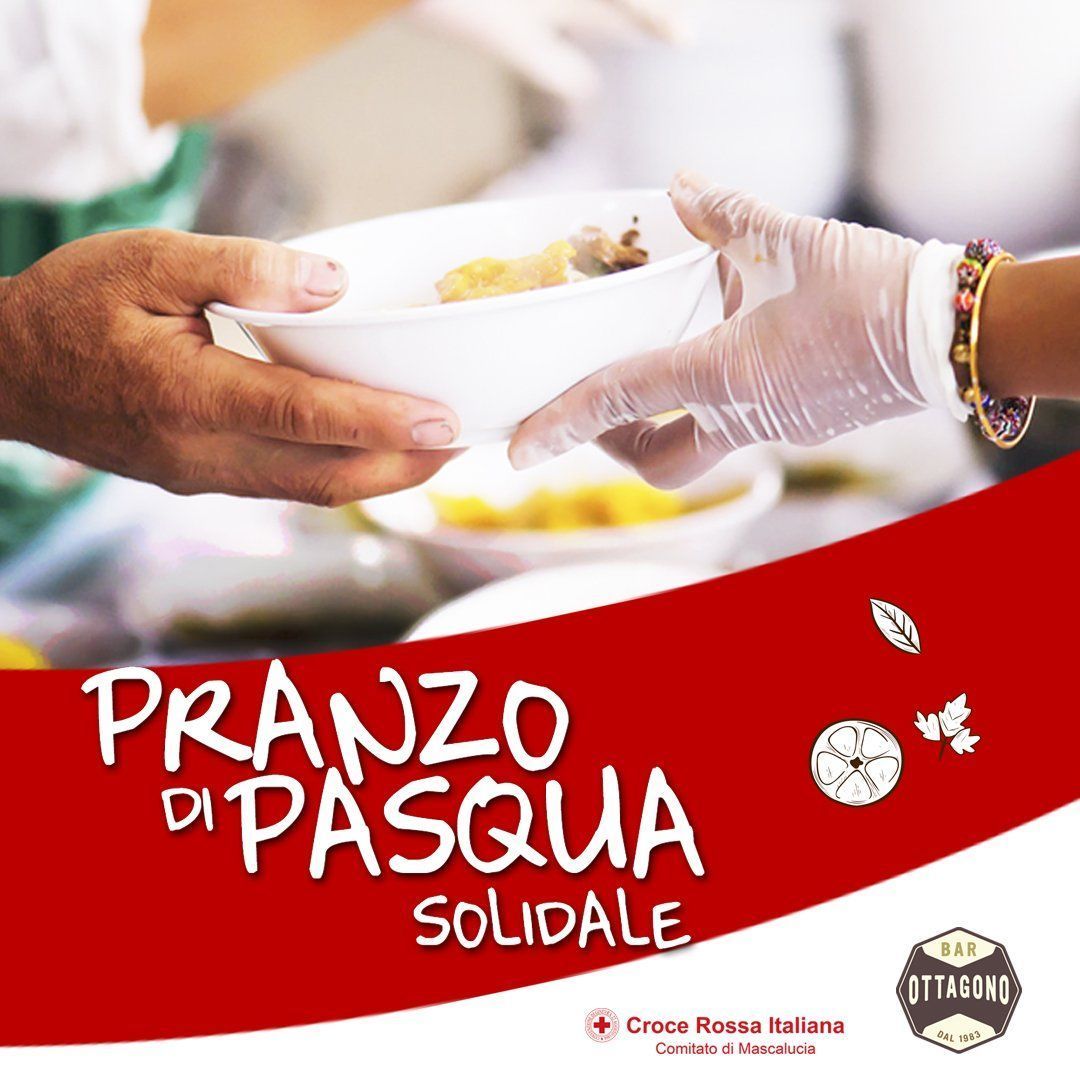 Sunday, April 12, on the occasion of
Easter
we will prepare one or more meals,
which thanks to the support of the Mascalucia Red Cross and the kitchen of Bar Ottagono , will be distributed to the most needy families and to those who are unable to cook or shop for themselves.
The meal consisting of pennette alla norma, meat with potatoes and a sweet will be delivered free of charge. The initiative
is dedicated to the
residents of the municipality of Mascalucia.
For more information on the solidarity lunch or on Red Cross assistance during this period of health emergency, call 377 3715885, from 9:00 to 12:00 or from 16:00 to 20:00. It is possible to request meals until Friday 10 April at 10:00.
UPDATE: We have received several reports in support of the initiative but for the preparation of Easter meals nothing is necessary, neither money nor food.
For those who would like to contribute in some way to this and other activities of the Italian Red Cross - Mascalucia Committee which provides assistance by shopping and bringing medicines home to those in need, it is possible to make small donations here, for the purchase of technical material useful to operators: gf.me/u /xst2p9
UPDATE 2: A huge thank you to Macelleria Guzzi in Mascalucia for the generous donation for Easter 2020 meals. Thanks Maria, Santa, Giusy, Manuela, and thanks to you and all the staff.
UPDATE 3: ❤️
---
1 comment
---
---